Meet our People
NET MEMBERS
Andrew Smith
Andrew is a headteacher who is known within the education sector for his gift of turning schools around, making a particularly significant contribution to children from Essex.
Andrew is currently headteacher at the 'outstanding' Lyons Hall Primary School in Braintree Essex. He is also the CEO of The Learning Pathways Trust which provides an effective partnership between Lyons Hall Primary in Braintree, White Hall Academy in Clacton and Braiswick Primary in Colchester. The Trust aims to provide excellence in standards for all members of the academy community, pursued with relentless commitment. It fosters an outward-looking culture, always seeking better answers and innovating with courage.
Richard Howard
Richard Howard was a primary school Headteacher for 15 years before joining Oxfordshire's Advisory Service where he was Head of School Improvement until his retirement in 2005. From 2006-2016, he chaired the National Education Trust.
Richard is an Honorary Fellow of Oxford Brookes University and Chair of Governors in a 3-18 Special School.
Marc Rowland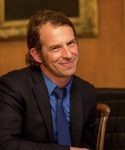 Marc is currently the adviser for improving outcomes for disadvantaged learners for the Unity Schools Partnership.
Marc works with the Education Endowment Foundation's national Research School Network. He is also working on a range of programmes focussed on educational disadvantage nationally. He was formerly the Head of Rosendale Research School in Lambeth.
Marc has also been working with the Jersey government for four years on the introduction and implementation of a 'Jersey Pupil Premium'. This has led to a marked improvement in outcomes for disadvantaged pupils there.
Marc has worked / is working with North Yorkshire, Essex, Sheffield, Hampshire, Suffolk, Swindon, Warwickshire, Gloucestershire, South Gloucestershire, Stoke on Trent, East Sussex, West Sussex and a number of other LAs, numerous Multi Academy Trusts, Teaching School Alliances and groups of schools nationally on long term projects to support better outcomes for disadvantaged pupils. Most recently, he led a review of use and impact of Pupil Premium in the Oldham and Derby Opportunity Areas, and in East Sussex Local Authority.
Marc has also worked with the Department for Education and over 500 individual schools to support them with their strategies to improve outcomes for disadvantaged pupils. He has spoken to approximately 10,000 school leaders at conferences on Pupil Premium, from Northumberland to Cornwall. Over the past five years, Marc has worked with Rosendale Research School on two major school-based research projects on Lesson Study and Metacognition. The latter being a large scale RCT funded by the EEF.
The second edition of Marc's award-winning book, 'An Updated Practical Guide to the Pupil Premium', was published in December 2015 (John Catt Educational). His latest book 'Learning without Labels' was also published by John Catt in March 2017. Marc has also contributed to a number of other publications, such as 'The Forgotten Third', edited by Roy Blatchford CBE, 'Great Expectations', edited by David Bartram OBE, and 'Spotlight on Disadvantage' from the National Governors Association.
Marc is an education adviser to the Driftwood Association, a charitable association funding small scale projects in Nepal and was also Director of Policy and Research for the National Education Trust from 2007 to 2017.
Harry Meikle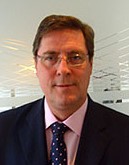 Harry Meikle is a Member of Advisory Board at Encore Capital LLP. He currently serves as the Chairman of Encore Capital investee company Stagecoach Performing Arts.
He played a pivotal role in the growth of QAS Ltd from 1992 till Experian bought the business in 2004, and successfully expanded QAS into new territories outside the UK (Australia, Holland, USA and France). He was appointed Managing Director of QAS in 2002 and group Managing Director from 2005 to 2007. Since 2007 he has been consulting as a non-exec director and chairman. He was Chairman of Pure360 an Encore backed business from 2008 until the sale of the business in 2013.
NET TRUSTEES
Peter
Shephard (Chair)
Peter has a vast experience in education, most recently as Assistant Director for Children's Services in the London Borough of Redbridge, where he was Chief Officer for Learning and School Improvement. His experience in education includes secondary school teaching, senior leadership in schools, writing teacher training materials and delivering courses to trainee teachers. He trained and practised as an Ofsted inspector and has extensive experience of working at senior levels in three different local authorities.
As an education consultant he provides school improvement advice, support and challenge to a number of primary and secondary schools in London, Essex and Lincolnshire. His key focus of work, most recently, has been to evaluate and improve the quality of school's senior leadership, in order to achieve the best possible outcomes for young people. Over time he has been a member of a variety of governing bodies including a college of further education, a secondary school and currently as vice chair of a village primary school and as a governor of an inner city primary school.
Luke Pledger
Luke is a Senior Managing Director of BGC Partners, a leading global Inter dealer broker servicing financial and real estate markets. Luke's career has spanned almost 30 years in financial markets, he has been instrumental in tackling challenging market structural issues, addressing them directly through the submission of influential working papers and presentations to the authorities, notably, the Bank of England and UK Treasury.
During his career Luke has enabled businesses to progress, diversify and, crucially, withstand the demands of constantly evolving market environments. Luke actively contributes to the wider financial community, taking the lead regarding regulatory issues and advising on best market practice and effective business models.
Adam Baldwin
Adam Baldwin is Head of Legal and Business Engagement at BNP Paribas, the French international banking group. His career has comprised of a broad mixture of legal positions, within Magic Circle private practice firms and FTSE, NASDAQ and CAC 40 companies. Coupled with a host of business experience and roles, he has developed into a commercially minded, pragmatic and adaptable lawyer.
Adam has launched, invested in and advised various start-ups across multiple sectors, including technology, fashion and hospitality. Most recently, he built on his interest for financial technology with formal post-graduate qualifications from both the University of Oxford and Harvard University.
Outside of the office, he is passionate about youth education and sport, volunteering with various initiatives including the Access Project and the Saracens Foundation.
Thomas Meeks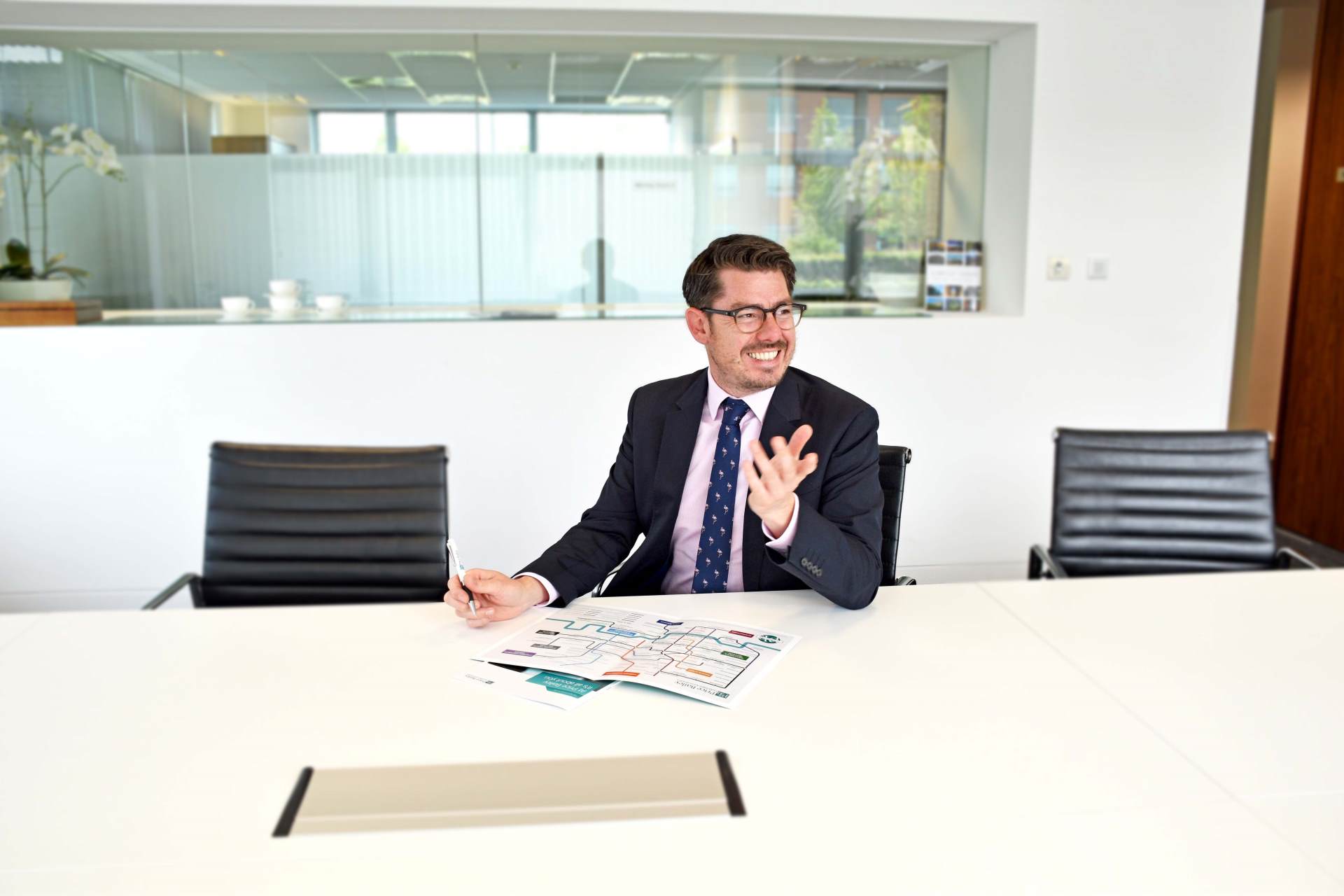 Tom has been involved in governance since 2011 he was previously one of the founding trustees of a multi academy trust in South Cambridgeshire, for which he occupied a number of roles including Chair of Audit, Chair of Finance and Chair of the Board. Through this role Tom developed skills in areas such as succession planning, performance management, change management, business strategy planning and improving corporate governance structures.
Tom is a Chartered Accountant working as a director in a local medium sized practice serving London and the East of England. He works with a number of academy trusts across the region, helping to meet their audit and other ESFA compliance needs as well as providing internal audit services and advice to governing boards.
Tom has recently been appointed as a governance adviser and mentor by Academy Ambassadors. He is also involved in round table forums hosted by the Education and Skills Funding Agency on matters of interest to both the audit and governance communities.
Kieren McCormack
Kieren has spent over 25 years working in the Financial Services industry. The majority of this time was spent at Credit Suisse, one of the large Swiss banks, where Kieren held the Managing Director title within the Prime Services department. Kieren also held the CEO and board member roles whilst at AK Jensen, a boutique Pan European broker and asset management platform. Kieren is currently a Non-Executive Director for the Cheeky Panda Company. The Cheeky Panda Company is a sustainable company that is using Bamboo, instead of traditional paper-based materials, to make toilet paper, hand towels, kitchen towels, tissues amongst others. Kieren has lived in Essex all his life, he is a proud father of four who enjoys tennis and CrossFit.
Sarah Turner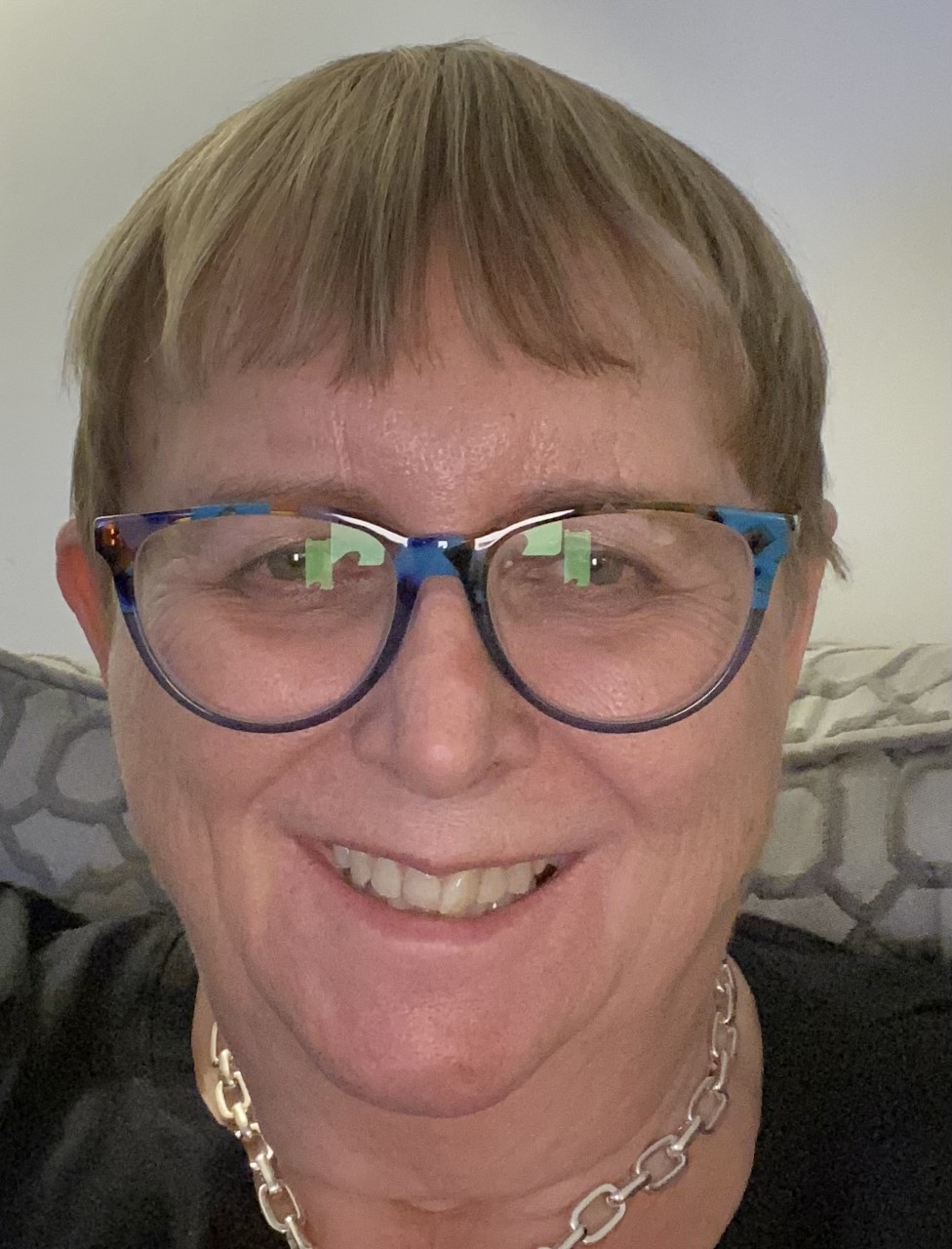 Sarah has recently retired from education, where she was most recently the CEO of a multi academy trust in London. She has been a headteacher for over twenty years securing three outstanding inspections for the school. Sarah was a National Leader of Education for over ten years and in that role successfully supported many schools. Sarah also supported teaching schools as the sub regional lead for North and Central London. Currently, Sarah is a governor of three primary schools in Essex and Hertfordshire and a trustee for a London MAT.
Christoph Thiemermann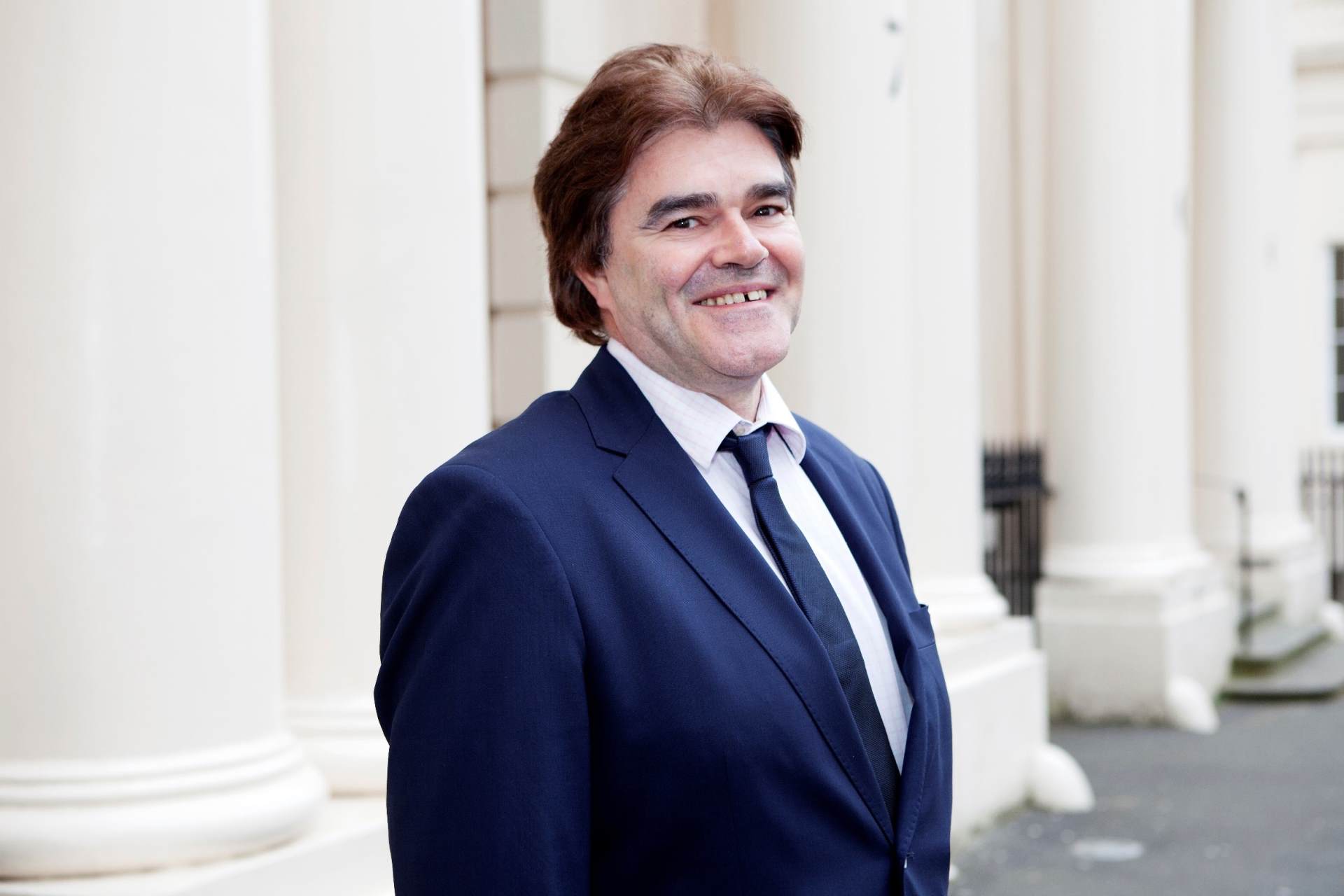 Chris(toph) Thiemermann is Professor of Pharmacology and Centre Lead for Translational Medicine & Therapeutics at the William Harvey Research Institute (WHRI), Queen Mary University of London (QMUL) and Deputy Director of the Centre for Diabetic Kidney Disease at the Royal London Hospital, Bart's Health NHS Trust.
As an Educator, he has supervised more than 28 PhD-students, many of which have become leaders in theirs chosen fields of endeavour (medicine/research/business/ regulatory affairs). He developed and leads the Module Business & Pharmacology for the BSc in Pharmacology and Innovative Therapeutics at QMUL, which (according to the National Student Survey) is the best degree in Pharmacology in the UK, and serves as a mentor for students and staff within QMUL, the Academy of Medical Sciences and the NIHR.
Hayley Nicolaou
Hayley Nicolaou, Chartered Fellow FCIPD, MA, LLB & PGDip LPC, most recently holding the board positions of Head of HR for Howden Insurance Broking Limited and HowdenRe, covering their UK and international hubs across EMEA & APAC.
For over 10 years Hayley has been responsible for the delivery of strategic and effective HR objectives, proven to add value across a number of high pressured and bottom line focused financial services organisations including Money Broking, Insurance and Insurance broking.
Hayley is an experienced and dedicated HR leader with extensive transformation, acquisition integration, and employee relations experience having overseen and managed multiple highly sensitive and high value settlements both before and during employment tribunals.
Hayley works within the C-Suite to deliver numerous people propositions including culture reviews, re-structures and integration of vision and values overseen and approved by the FCA across large public and private employee shareholder lead organisations. All of which within fast paced, ambitious and agile business environments.
Accomplished in the role out, ownership and coordination of significant change agendas, building and developing trusted stakeholder relationships and HR strategy development.
This experience has given Hayley exceptional negotiation and problem-solving skills which she is delighted to have the opportunity to bring to the NET academy trust.
Executive Team
Jo Coton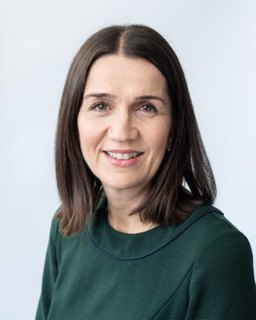 Jo Coton is the Chief Executive Officer for NET Academies Trust.
With a proven track record of effective and rapid school improvement, Jo has a breadth of leadership and strategic experience across the primary phase. Prior to her role of CEO, Jo took up the post of Executive Headteacher of the Harlow cluster of NET Academy schools in January 2015 when her three schools converted to academy status having previously been categorised by Ofsted as Special Measures. Jo has successfully led the schools for the past two and a half years, during which time there has been significant improvement. The achievements in Essex have recently been recognised by Ofsted following inspections, and saw three of the Harlow-based academies are now rated Good or Outstanding across all criteria. Inspectors highlighted leadership and management as outstanding and personal development, behaviour and welfare as particular strengths. Longwood Primary Academy and Nursery in Harlow was recently awarded 'Employer of the Year' by the TES.
As a qualified primary teacher Jo has over 20 years' experience in Education and has held many positions of responsibility and leadership within schools, Jo has particular expertise in English, teaching and learning, safeguarding and leadership and management; she has led school improvement work both locally and nationally. Jo holds the professional qualification for school inspectors and the national professional qualification for headship. Jo's teaching has taken her across the globe and she spent some time teaching in Australia.
Kathy Collins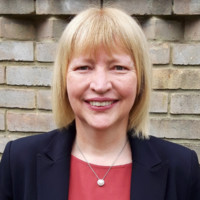 Kathy Collins is the Chief Operating Officer and Chief Financial Officer for NET Academies Trust.
As a member of the NET Executive Team, Kathy leads the business support teams across the Trust, including Finance, HR, Administration, ICT services, Operations, Governance, Estates management and Health & Safety.
Kathy has eleven years' experience at senior level in Secondary and Primary schools, both Local Authority and Multi-Academy Trust. Kathy's previous roles include Regional Finance Manager for a national MAT, with financial responsibility for their Essex schools, where she achieved improved financial performance for all academies against targets set. Kathy was previously Operations Director for a large secondary school including managing their successful smooth transition from a Local Authority school to a MAT academy. During this role, Kathy led successful bids for capital projects to renovate the school buildings and improve facilities for pupils, including installation of a new Café style dining area.
Kathy's previous career was in commercial banking, across a range of roles dealing with all aspects of managing relationships with clients, where Kathy's teams achieved first-rate customer satisfaction scores. Kathy also established and managed a thriving training academy for all new recruits to her Region.
Katherine Benson
Katherine Benson is the head of school at Abbotsweld Primary Academy – a good school with outstanding leadership and management. She is the Curriculum Leader for NET and is a cluster lead for two schools in Harlow.


Katherine is a member of the NET executive team, has completed NPSQL and has a successful background in teacher development, pedagogy and curriculum design. She has delivered courses throughout the UK and has experience in primary, all-through and international settings.
The trust's curriculum, led by Katherine, is knowledge driven with a focus on skill development in each subject. It includes a range of support mechanisms for both teachers (unit overviews, vocabulary focus, individual subject structure, skill progression etc…) and pupils (knowledge organisers, unit quizzes etc…)
Her innovative and pupil centred approaches to learning also include 'Pupil Athlete Pathway' and 'Sense of SELF'- focussing on the holistic development of children.
Hannah Sanford
Hannah is the strategic lead for the direction and development of the Trust curriculum. She is responsible for effectively evaluating the impact of each curriculum area and strategically planning for improvements. Prior to her role of Curriculum Director, Hannah was the Deputy Headteacher of Longwood Primary Academy, focusing on teacher development and pedagogy. Hannah has completed the NPQSL, the National Award for SEN Coordination, alongside a Postgraduate Certificate in Vulnerable Learners and Inclusion.
Hannah has focused on the development of mental health and wellbeing in schools, using her experience to co-write 'Mind. Body. Soul. A practical whole school approach to enhancing wellbeing'. She has led courses for other schools across Essex and London and has been a key note speaker for the Virtual School and Children and young People's Mental Health Conference.
Gareth Jones
As the Trust Development Lead, Gareth is responsible for a range of areas including assessment and reporting, teacher training, mathematics and school improvement. He has 20 years' experience working in schools as well as further experience teaching outdoor education.
Gareth joined NET Academies as the Lead Practitioner for Mathematics in 2015, shortly after the inception of the trust. As part of this role, he developed mathematics schemes of learning based on current pedagogy and lead the professional development of colleagues within the subject.
Subsequently, he has gone on to support the professional development of Early Career Teachers. Gareth coordinates initial teacher training and induction across schools to ensure teachers joining the profession receive the support, guidance and mentoring required to meet with success.
He also works in a school improvement capacity alongside other leaders to drive effective practice and standards across the trust. Gareth leads on assessment and is part of the performance and well-being committee